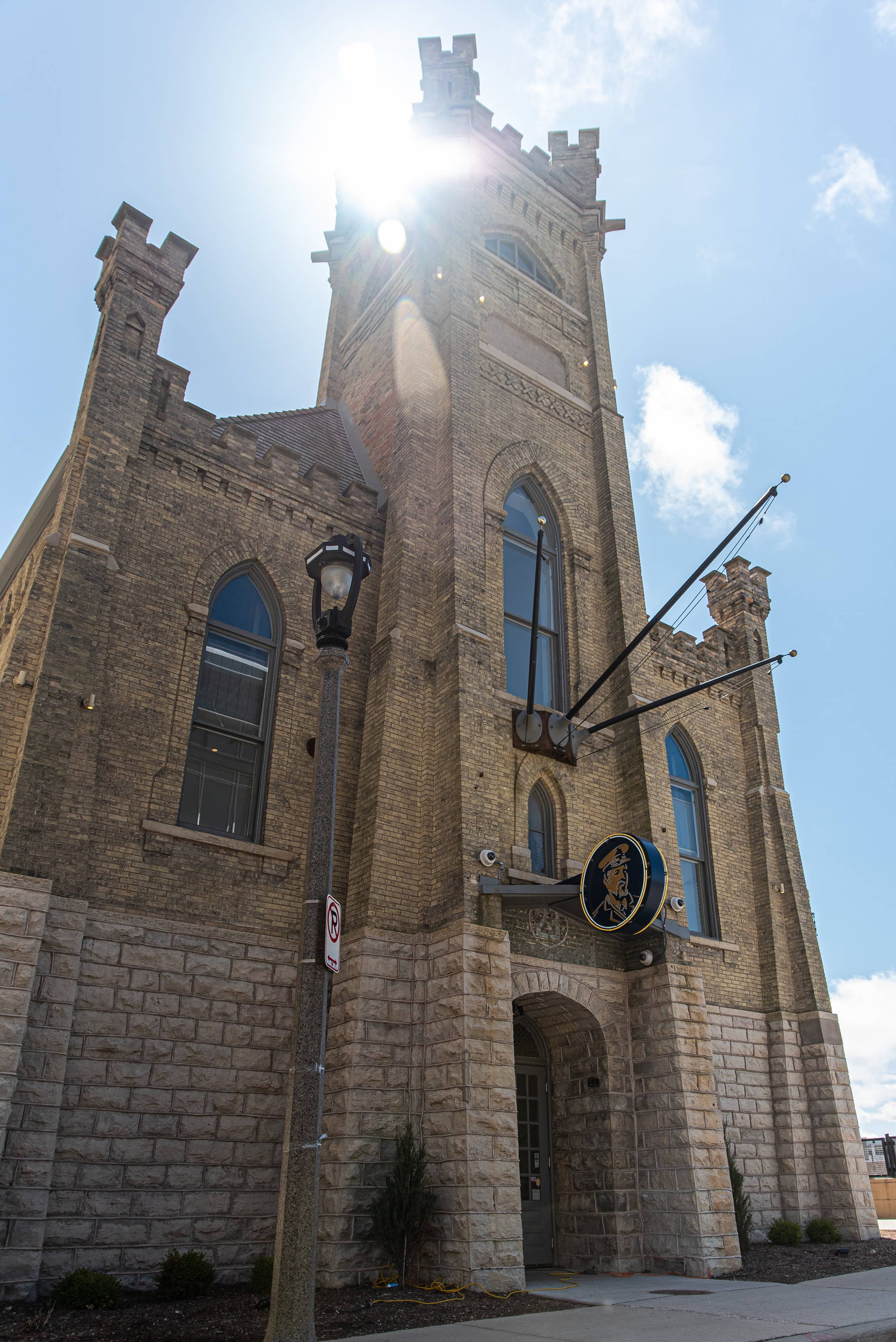 Built in 1872, The Captain Pabst Pilot House started off as Milwaukee's First German Methodist Church. By the turn of the century, Pabst purchased the building from the congregation and converted it to the Forst Keller Hall & Restaurant and Pabst employee training center. The Pabst Brewery closed in 1996 and the Forst Keller space sat dormant for the next 19 years.In 2015, Pabst announced their return to Milwaukee, this time brewing beer in the historical church.
After two years of renovations, Pabst reopened the church in 2017 as the Pabst Milwaukee Brewery & Taproom. The church now served as a pilot house brewery, creating new and unique beers in the basement, while the taproom on the second floor was used as a music venue, restaurant, and hosted brewery tours.

In early 2020, in conjunction with the launch of Captain Pabst Seabird IPA, the building was rebranded to the Captain Pabst Pilot House, focusing on imaginative craft beer offerings while paying homage to Captain Pabst's historic recipes. Captain Frederick Pabst was wild; his life was filled with seemingly random endeavors, fueled by his adventurous spirit and willingness to push the boundaries. We owe it to the Captain to keep his spirit alive and we strive to preserve harmony and good will and unselfish relations among everyone.

SIGN UP BELOW FOR UPDATES!
Stay up to date on the latest news & events at the Pilot House!